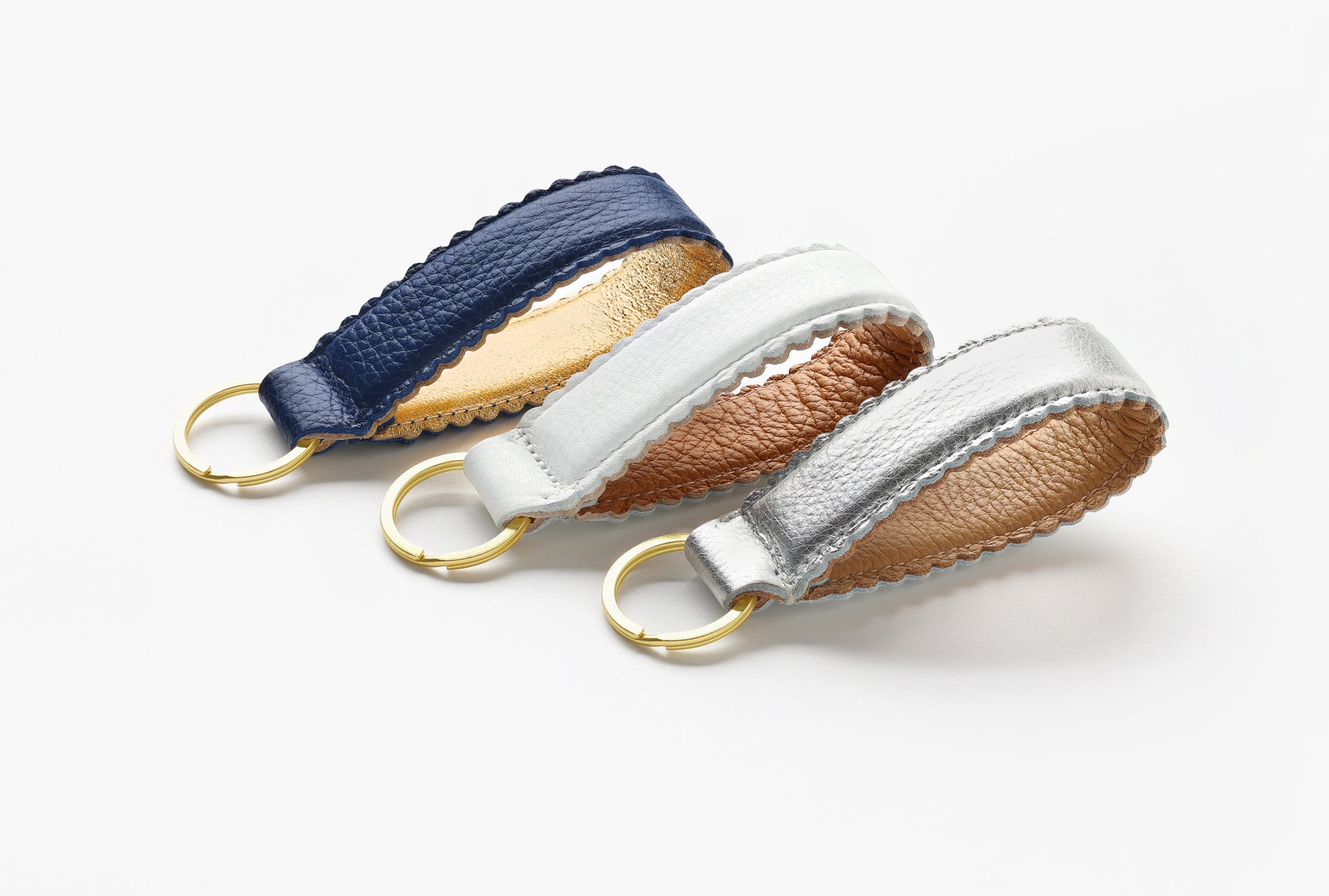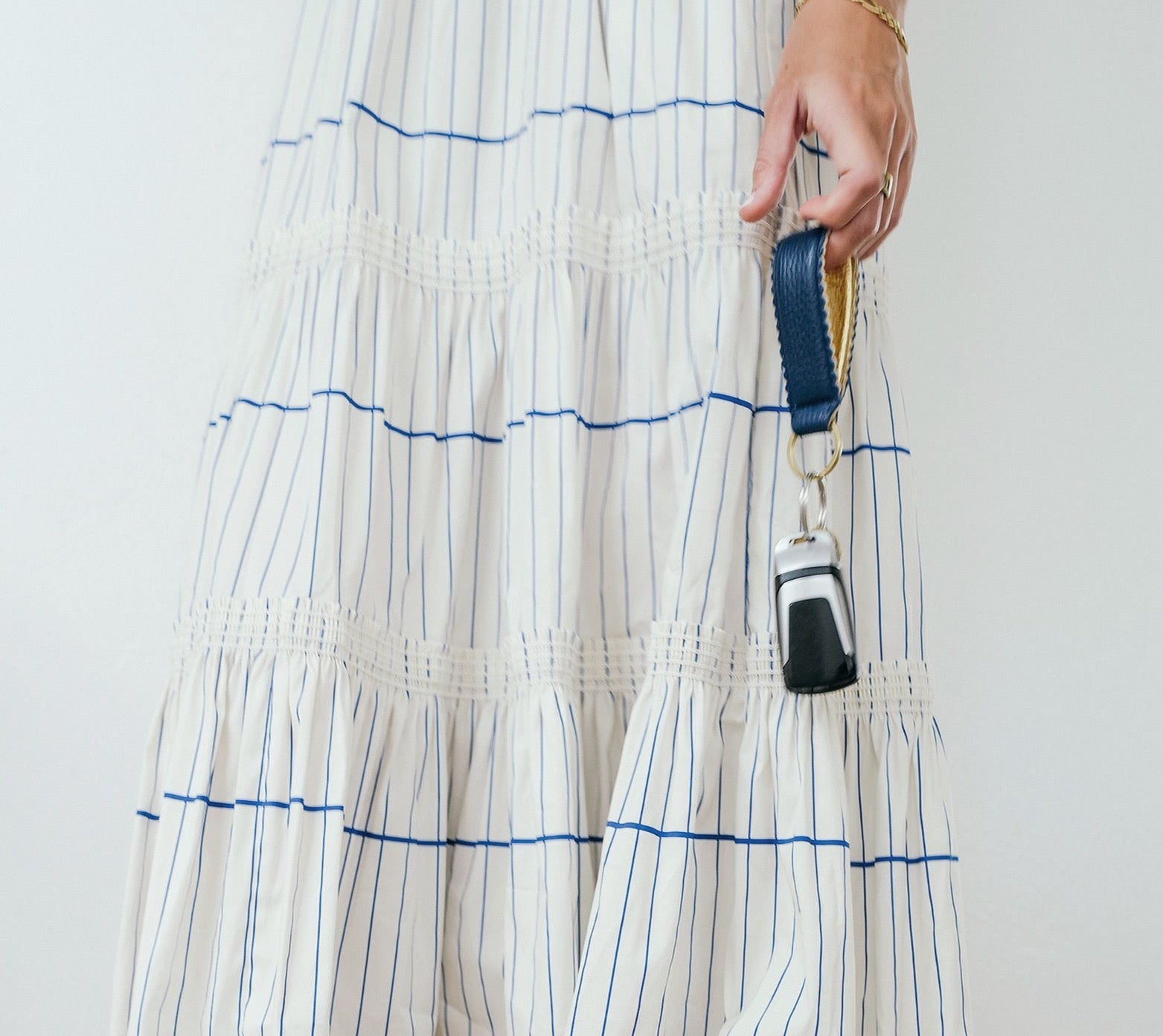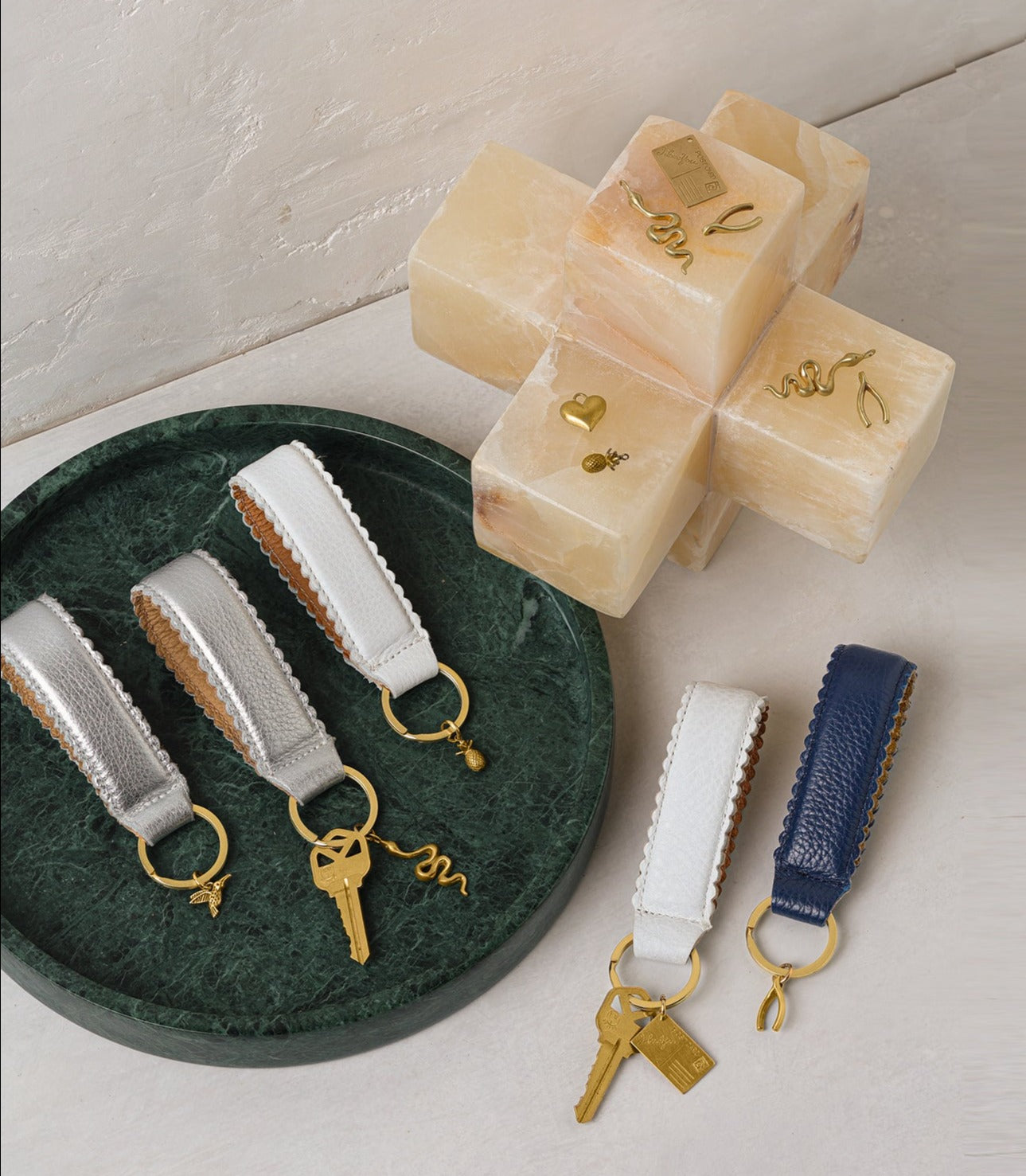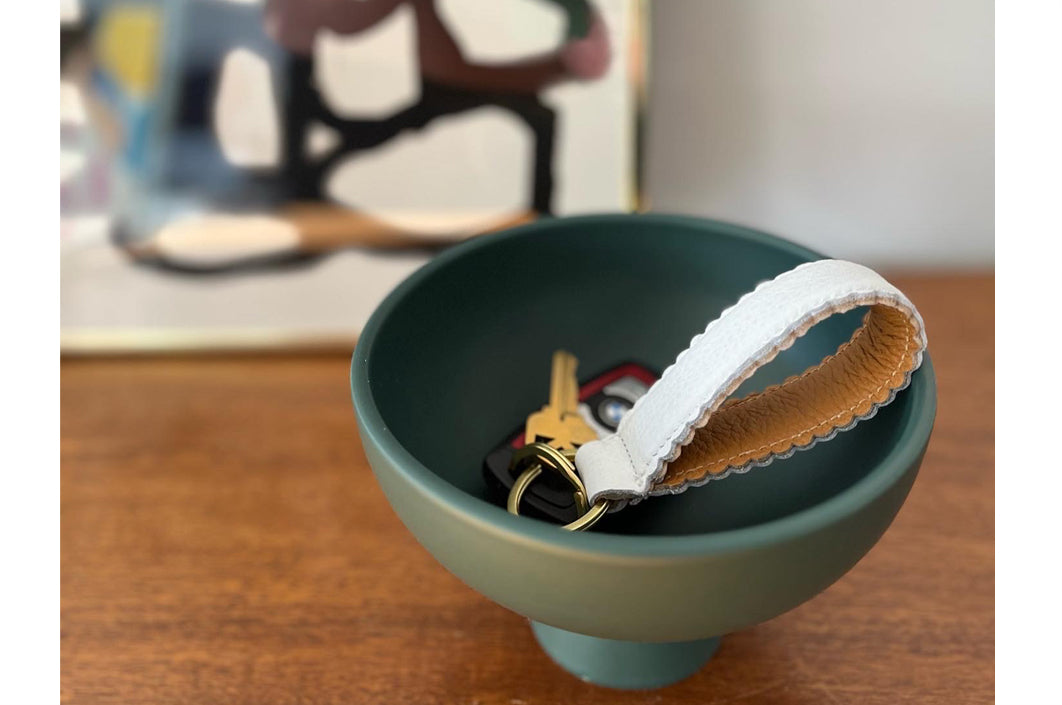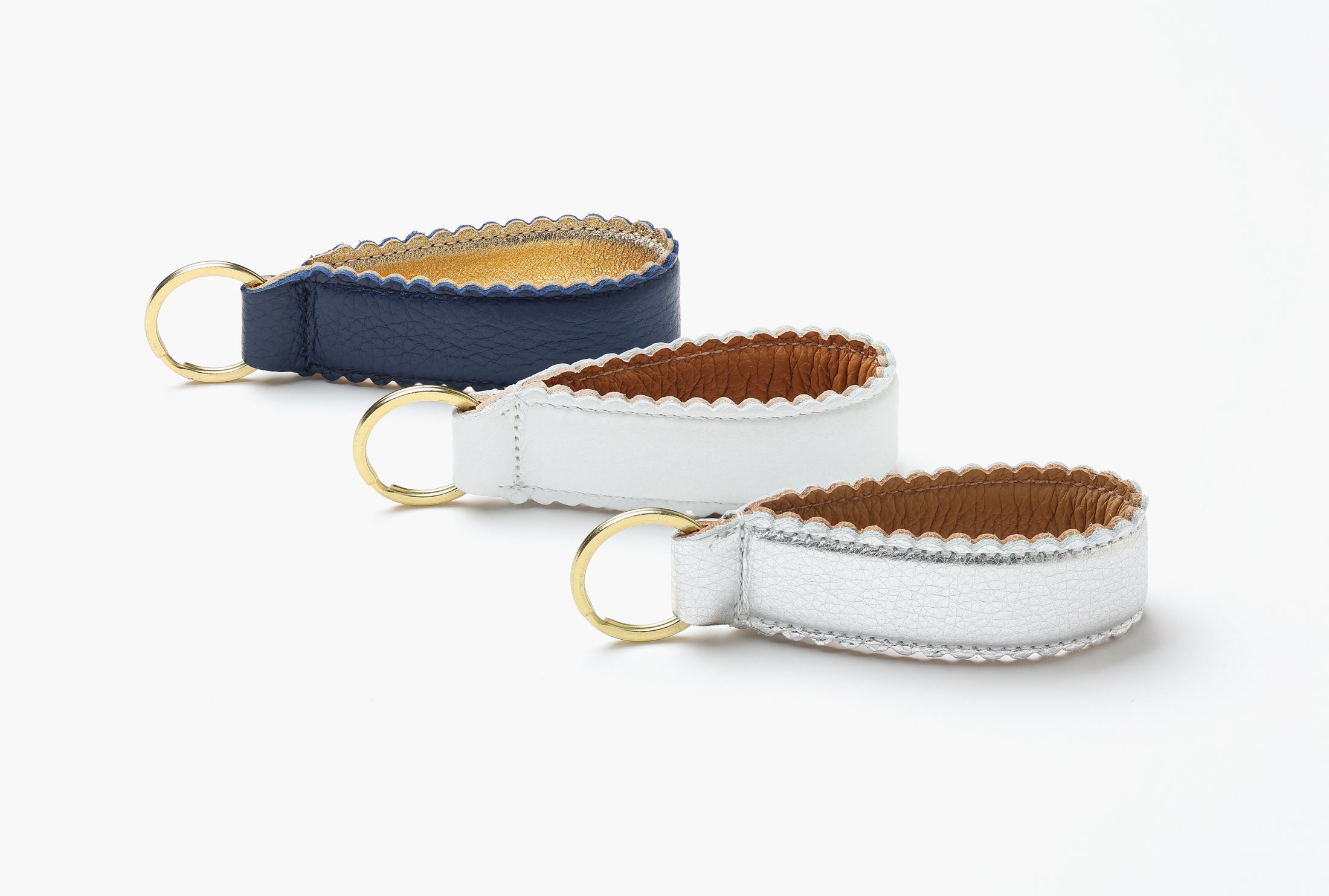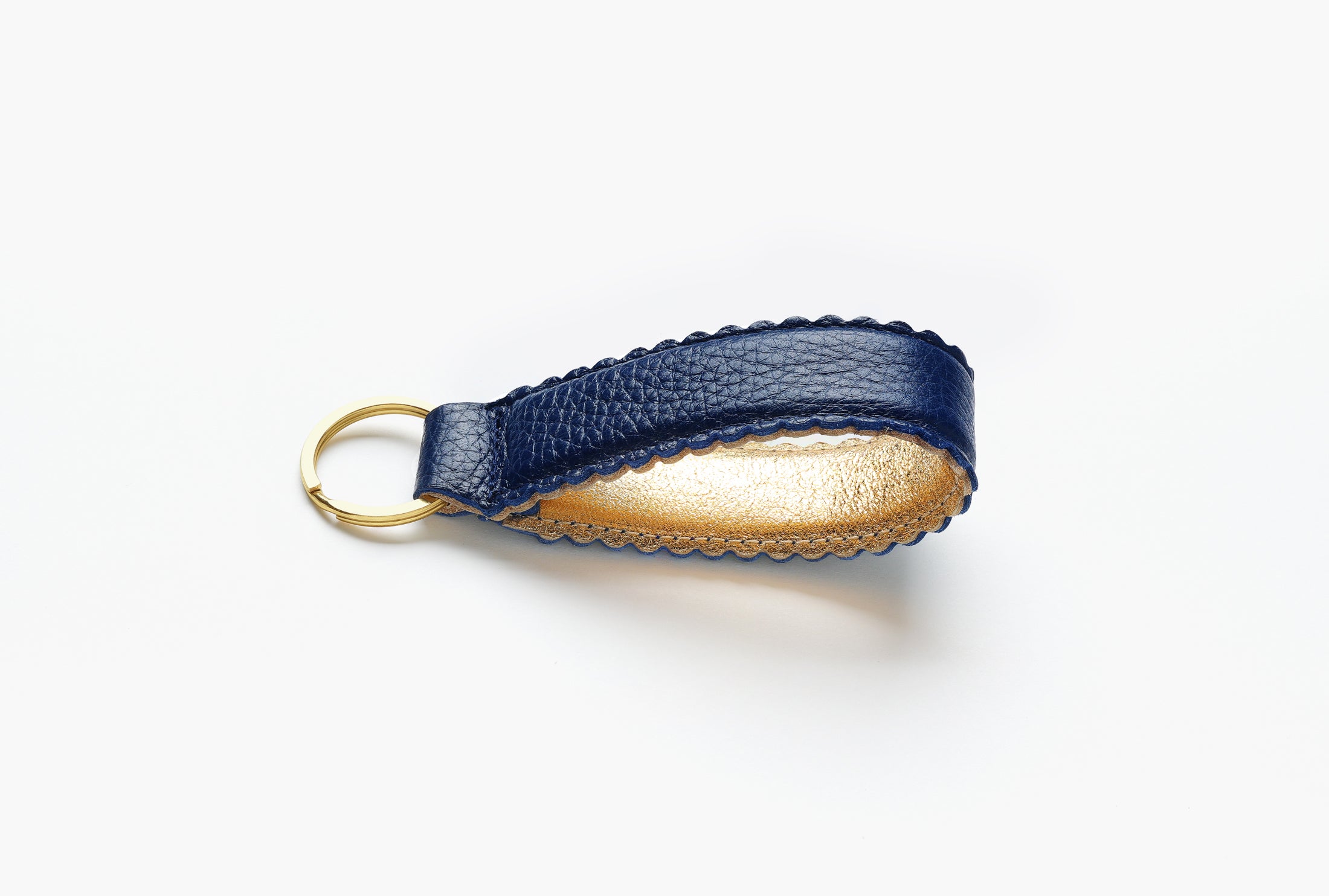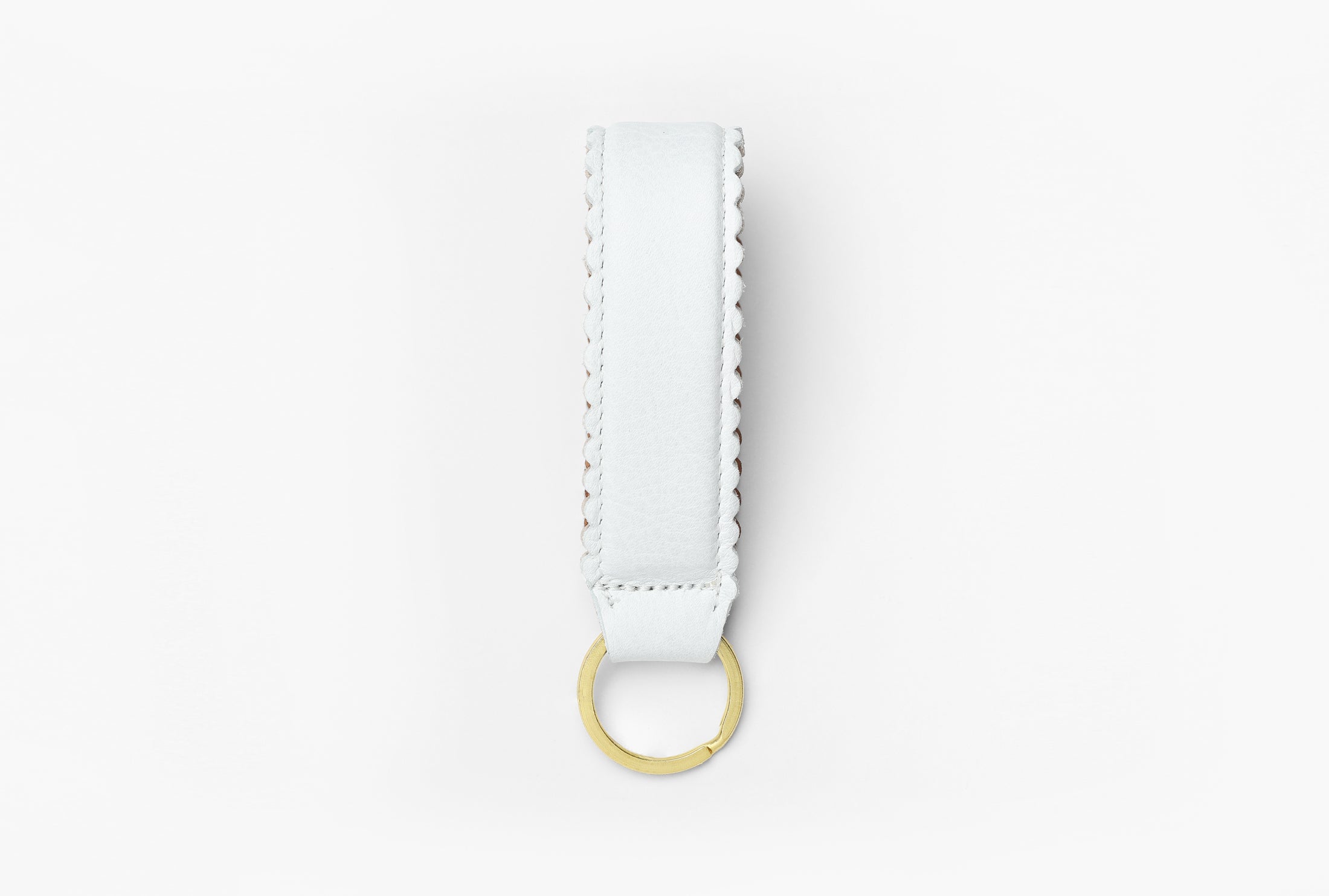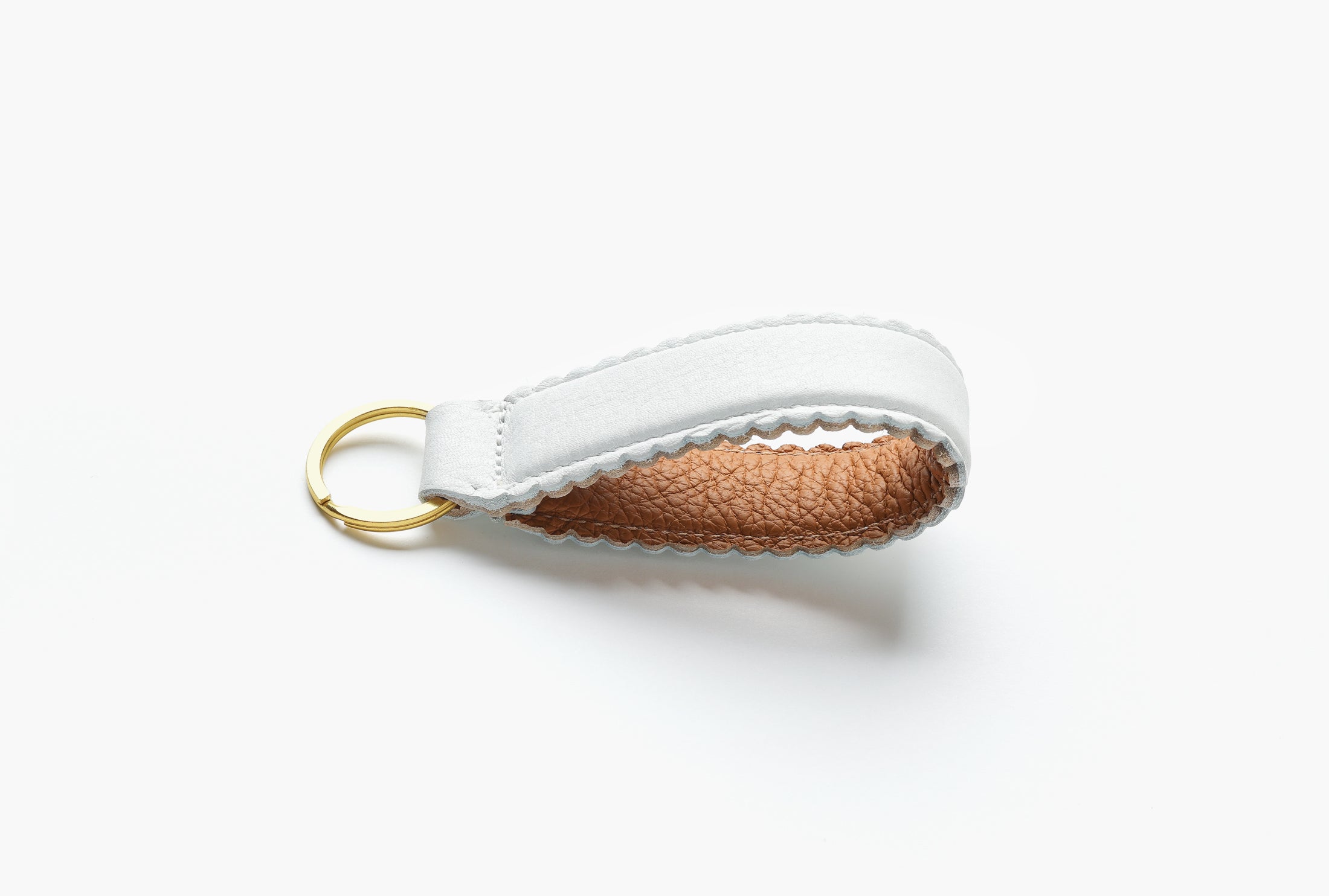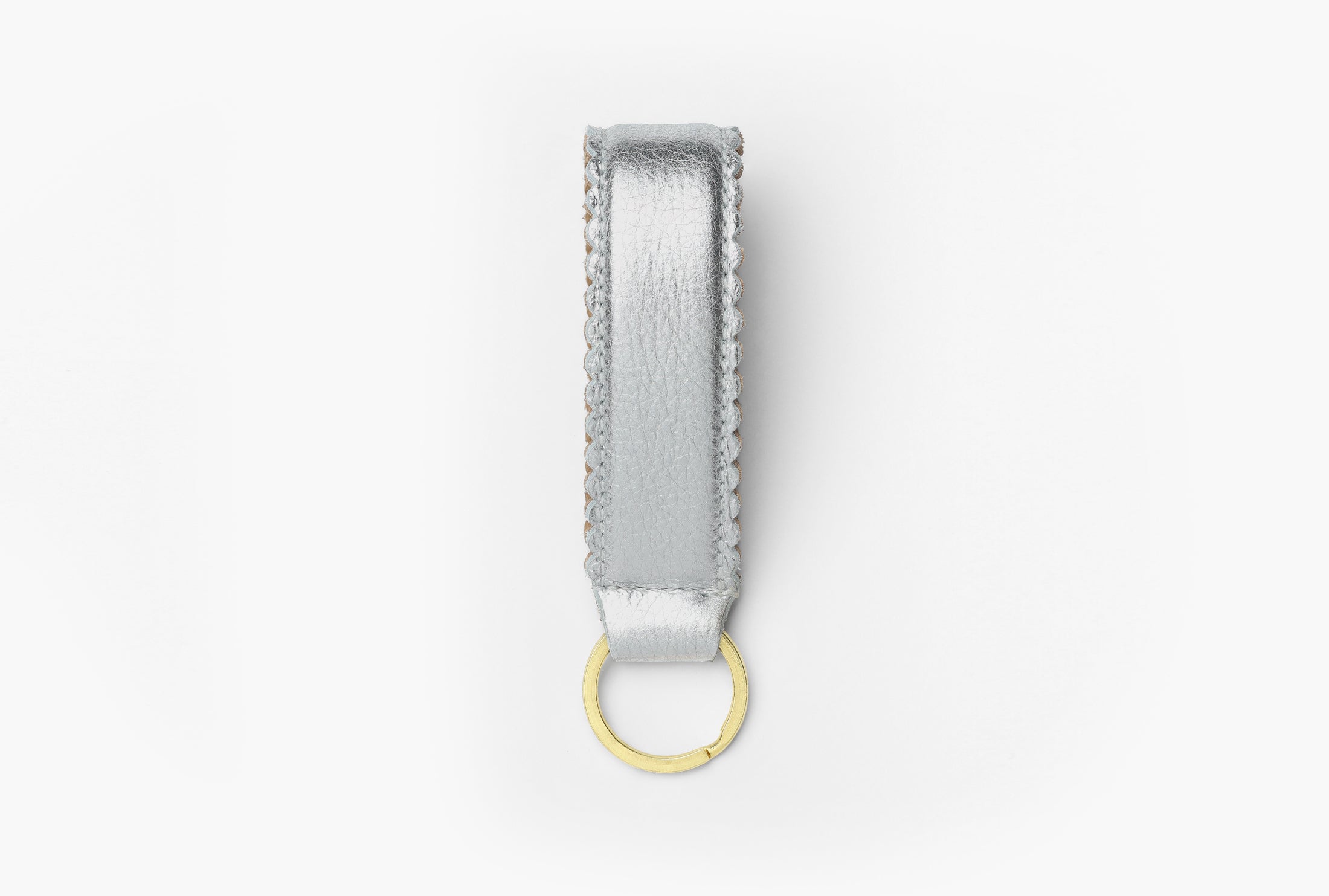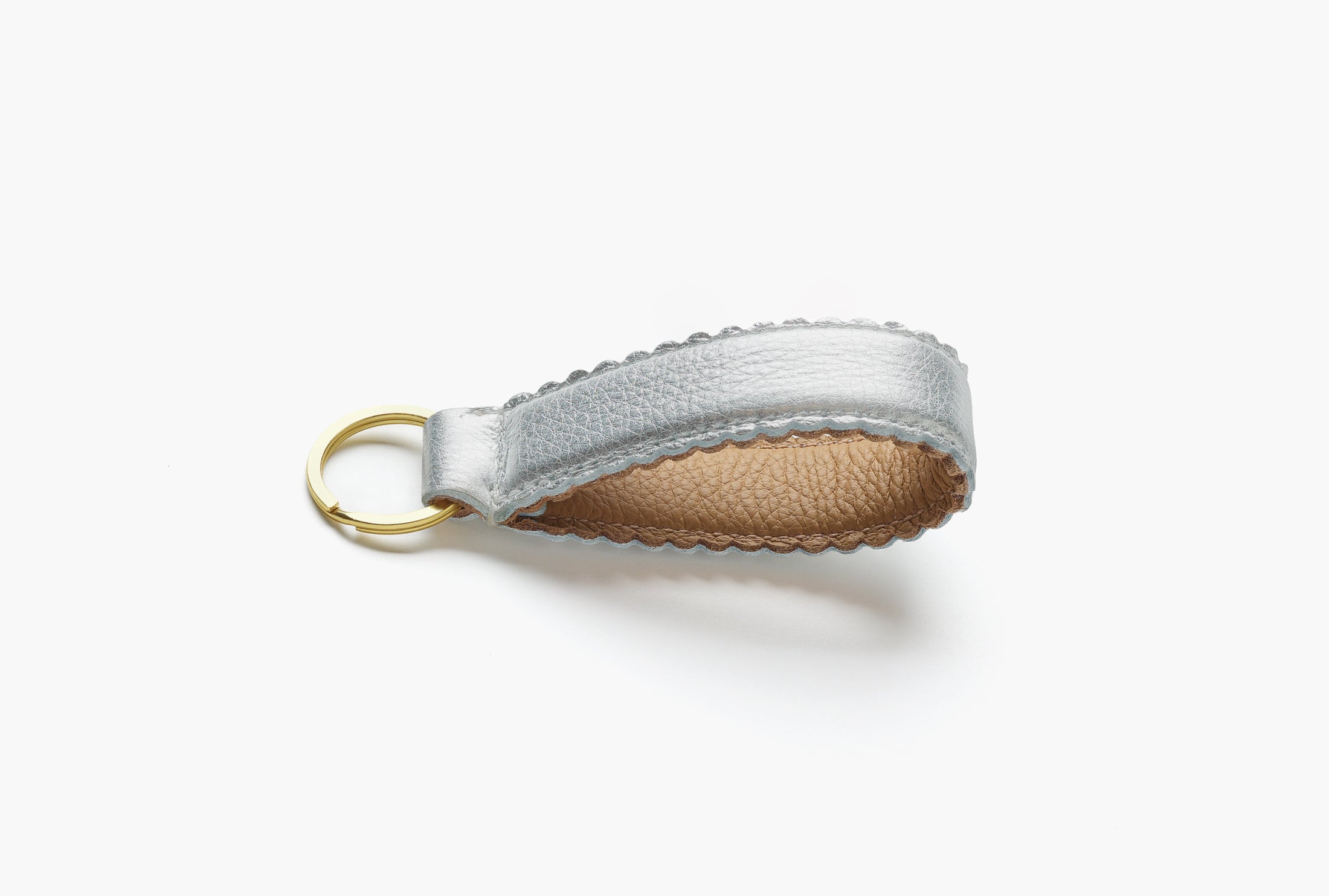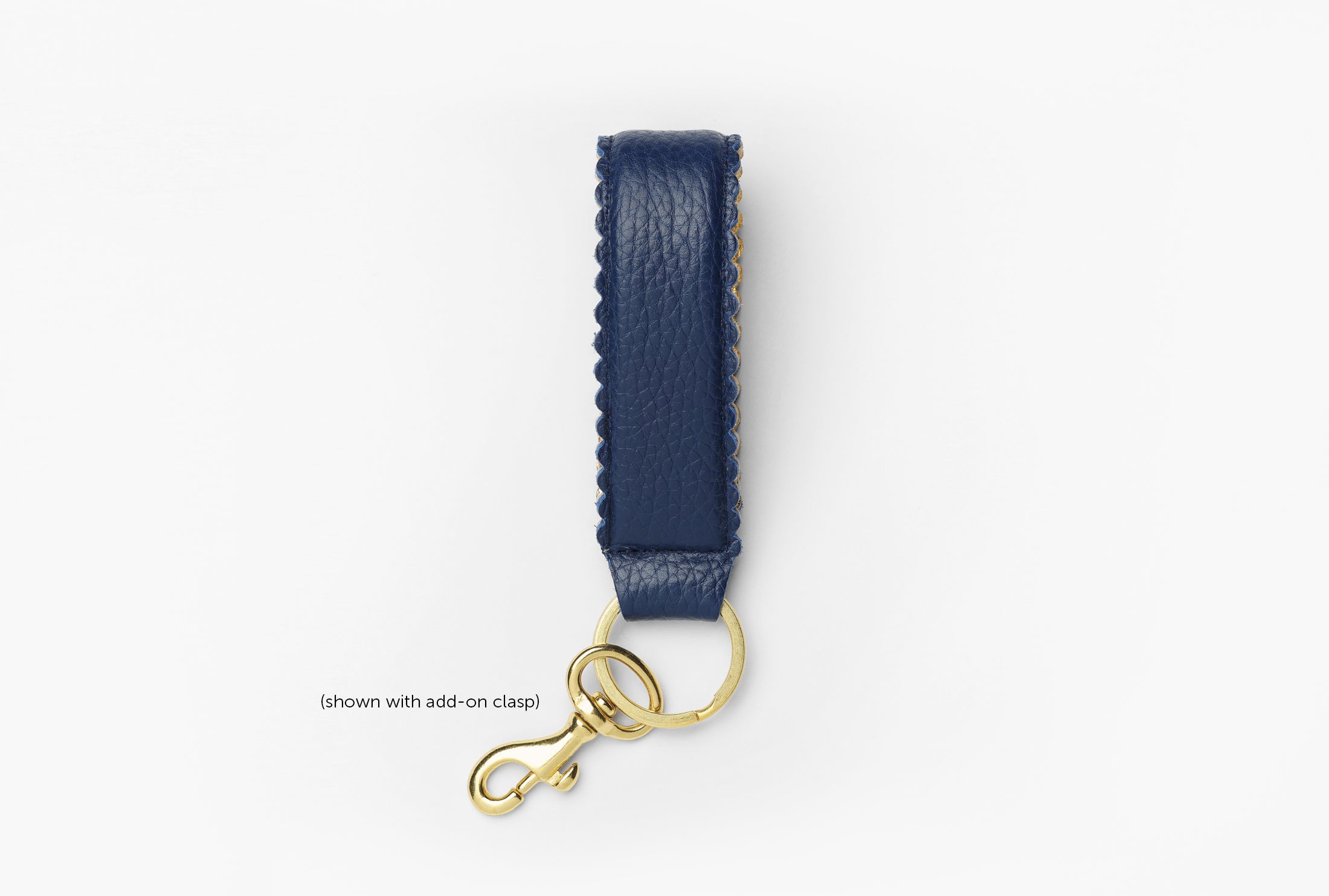 We believe you should love the items you use most in your daily life. You'll be happy each time you pick up our new leather keychain, with its sophisticated design and joyful details. Its loop shape is easy to grab and easy to find in a crowded purse. 

The leather used is left over from the manufacturing of our slippers, turning what would have been waste into another beautiful product. 
Order additional rings and clasps here.
Outer in one color of leather, inner in another
Firm foam lining helps to maintain the loop's shape, allowing for easy holding

Keyring is solid brass
4.75" (h) x 1.125" (w)
Leather grain may vary
Made in Los Angeles
SHIPPING & RETURNS
Returns and exchanges accepted within 14 days of receipt for full refund or credit (minus cost of shipping). A free shipping code is available if you let us know that you are ordering a different size or color following a return.